The Children's Home Society's Lewisburg Community Based-Service office is currently recruiting Little Red Stocking partners.This location provides foster care and adoption, kinship services, adoption counseling and has a family resource center for families in need. They proudly serve the following counties:
• Greenbrier County
• Monroe County
• Pocahontas County
• Summers County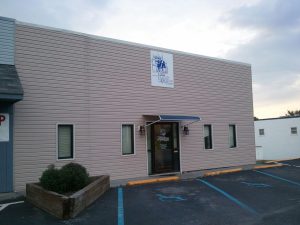 Address: 9579 Seneca Trail South, Lewisburg,
Phone: 304.647.3430
About the Little Red Stocking Campaign
Many years ago school age children would save their pennies all year long and put them in socks. Then just before Christmas they would take them to their local schools. Once the pennies were collected from the children the school principal would take the coin filled socks to the nearby orphanage in an effort to help children who were left without families. This heartfelt giving provided each child with a new coat, hat, gloves and one new toy. The children would wake up on Christmas morning to find that they had gifts under the Christmas tree and they had not been forgotten.
As we keep holiday traditions, family and gift giving in mind we shall not let the children in need be forgotten. Although we no longer collect pennies the Children's Home Society of West Virginia has bright red paper stockings that can be purchased at your local retailers and business throughout West Virginia.
The Little Red Stocking Campaign begins the day after Thanksgiving and ends on Christmas Eve. Each year, businesses throughout the state sell the brightly colored Little Red Stocking to help West Virginia's most vulnerable children. Each stocking costs only one dollar, and the money raised stays in that local community where the stocking is sold.
If you would like to support the children in your community, and become a little red stocking partner, please fill out the form below. For more information contact Mary Carr at [email protected] or Terri White at [email protected] or by calling 304.647.3430.